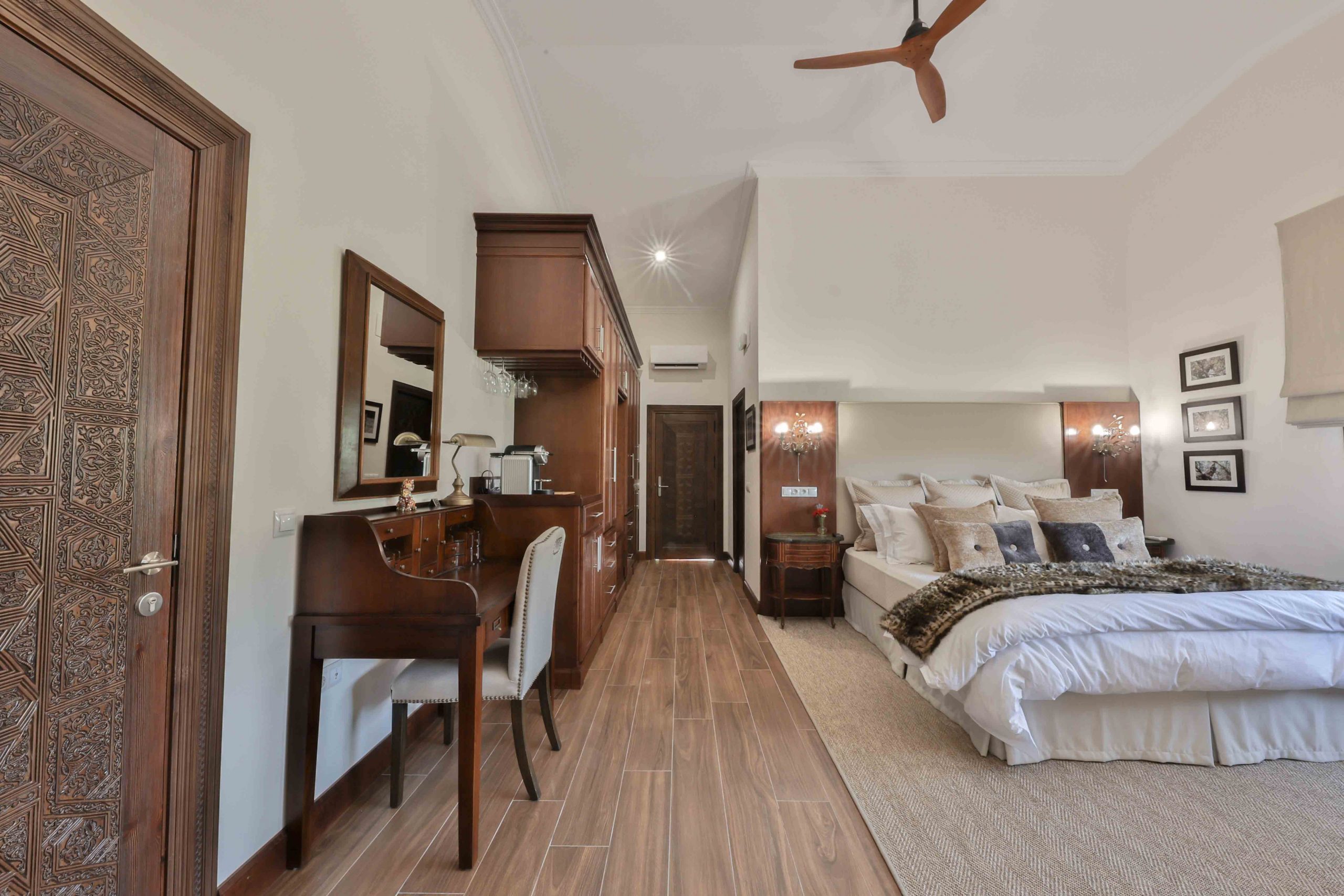 Accommodation
Based on an all-inclusive offering
Accommodation at El Encinarejo based on an all-inclusive offering. This means that you can budget your trip from the very start without any extra surprises a long the way.
El Encinarejo has a main cortijo on it which has being superbly renovated to maintain the rustic charm of an Andalusian cortijo but at the same time offer you all of the modern luxuries. We offer 4 en-suite deluxe rooms with a central dining, entertainment and lounge area.
The cortijo boasts a gorgeous terrace that overlooks the Sierra de Andujar where we entertain and serve many of our meals. These meals can be accompanied by the surreal sound of the Red Deer rut, lynx calling during their rut, views of the bison roaming in the valley below and of course the extensive birdlife that the finca offers.
Superior cottage
4 Bedrooms - 2 Doubles and 2 Two Singles
No. RTA: CR/JA/00387
El encinarejo
Prices for eco-tourism
450
€
per person/per night
Activities on the finca
Drinks
Meals
Guides
Laundry
Activities outside the property
Transport to and from the finca